Date: 03-19-2018
Time: 9:00 a.m. - 12:00 p.m.
Location: DCIU-200 Yale Avenue Morton, PA
Topic: Emotional Disturbance and Social Maladjustment: Practice and Legal Issues
Presenter: Thomas Huberty, Ph.D., ABPP
Presenter Bio:
Dr. Thomas Huberty is Professor Emeritus of School Psychology at Indiana University, where he taught courses in developmental psychopathology, clinical assessment, and cognitive-behavioral therapy for children and adolescents, and supervised advanced practica and internships for doctoral students. His research interests are in child mental health, anxiety and depression and their effects on social/emotional and academic functioning of children and adolescents, assessment of emotional and behavioral problems, therapeutic interventions, and professional ethics. He has experience in community mental health settings, developmental disabilities, pediatrics, public schools, and Head Start. He is a licensed psychologist and is board certified in school psychology by the American Board of Professional Psychology, as well as being a Nationally Certified School Psychologist and a certified mediator.
Dr. Huberty has interests in special education and mental health law. He has served as an independent hearing officer for IDEA and Section 504 due process hearings, having presided over more than 300 hearings spanning 30 years. He issues legally binding rulings and hearing decisions in due process disputes between parents of children with disabilities and public schools. He has also served on appeals panels to review decisions of hearing officers. Dr. Huberty has made numerous presentations at state and national meetings on the interface between legal and psychological practice issues in disabilities, with particular emphasis on the distinction between Emotional Disturbance and Social Maladjustment.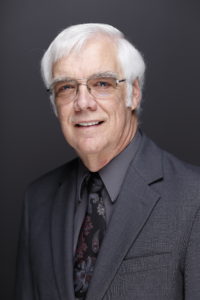 Date of presentation: March 19, 2018
8:30 AM-12:00 PM
Program Description
This workshop will focus on differentiation of emotional disturbance (ED) and social maladjustment (SM) in the Individuals with Disabilities Education Act, with emphasis on how to conduct best practices that address eligibility determination for special education services, comply with legal requirements, and are defensible. Participants will learn how to enhance skills to address eligibility questions, improve differential diagnosis, learn suggestions for comprehensive evaluation, and develop a systematic strategy for addressing ED and SM questions. The workshop will include the presenter's experiences as an independent hearing officer and psychologist, as well as relevant case law and the opportunity for participants to ask questions and generate discussion.
Learning Objectives
Learn the difference between emotional disturbance and social maladjustment with regard to the IDEA and current practice perspectives
How to assess ED and SM that complies with IDEA legal requirements of appropriate assessment
Understand what constitutes educational performance for ED
How to address the various requirements and criteria of the ED definition
Increase understanding of some relevant case law to ED
Learn a systematic approach to determining eligibility for ED
FEE: Members – Free ($75 yearly membership payable to DCASP), Guests – $25 payable at meeting.
For Act 48 credits please register on WebReg/My Learning Plan. The fee for Act 48 credits is $15, which can only be paid online through WebReg/My Learning Plan. If you do not require ACT48 credits, you do not need to register for this event.
FOR INFORMATION: Call 215-853-1499 or email: delawarecountyasp@gmail.com
NOTE:  The Delaware County Association of School Psychologists is approved by the Pennsylvania State Board of Psychology to offer continuing education for psychologists. The Delaware County Association of School Psychologists maintains responsibility for the program(s). Certificates for three contact hours will be available.