Date: 05-24-2018
Time: 9:00AM-12:00PM
Location: 200 Yale Ave Morton, PA 19070
Topic: Sexual Trauma: Recognizing & Supporting Survivors at School
Presenter: Dr. Kelly Ace
Presenter Bio:
Kelly Ace is a multidisciplinary professional who holds a PhD. in Human Sexuality, as well as a master's degree in Counseling & Psychology, and a law degree.  She is licensed as both a Professional Counselor and Pennsylvania attorney.  A National Certified Counselor and Distance Credentialed Counselor, she is certified in Trauma-Focused Cognitive Behavior Therapy (TF-CBT).  She is also certified as a Sexuality Educator by the American Association of Sexuality Educators, Counselors, & Therapists (AASECT).
Kelly currently serves as Family Support Line's Program Director and as a Senior Adjunct Lecturer in Psychology at Delaware County Community College.  In the past, she served as a therapist in a rural child advocacy center; a child abuse research assistant; a community-based sexuality consultant in the Philadelphia intellectual disability system; the clinical coordinator of a residential sex offender treatment program for people with cognitive disabilities, and the executive director of Delaware County's Court Appointed Special Advocates program.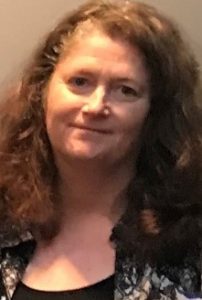 How can school psychologists and other personnel respond when sexual trauma is negatively affecting student behavior, relationships, and academic success? This workshop will explore the varied effects of sexual abuse and highlight practical strategies for supporting sexual abuse survivors. Part 1 will provide an overview of the dynamics of childhood sexual abuse and its potential impact on health and psychological functioning. Part 2 will focus on how sexual trauma may affect academic success and psychosocial functioning in the school setting. Part 3 will focus on interventions and resources that support survivors' healing and school success in the wake of sexual trauma.